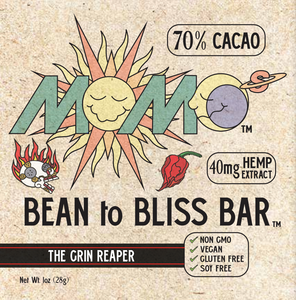 Grin Reaper
This amazing Limited Release Bean to BLISS Bar Shares the BLISS with a subtle touch of our homegrown Ghosties and Carolina Reapers...
Smooth bite and slight Chili warmth on the finish-
You will love this if you love a touch of heat with your Cacao!
And of course infused with Broad Spectrum Hemp Extract...